Read more on Today Show…
Looking for a pick-me-up? These 22 items can boost your mood by Jamie Weissman and Bella Druckman
If there's one we know thing for sure, it's that we all deserve a little happiness each day. And we've got just the thing to help turn any frown upside down with fashion, home décor, and beauty products.
That's why entrepreneur Katie Sands stopped by the 3rd hour of TODAY to talk about the products she stands behind to boost her mood. From clothes she uses to "dopamine dress" to vitamin C sheet masks, these products are here to boost your mood.
Below, we've rounded up the essentials that'll bring you joy — and style — every day.
Mood-boosting fashion products, according to an expert
The Modern Take Out $68.00 KULE
Sands' next pick is a 100 percent cotton t-shirt inspired by Chinese takeout. The soft, lightweight t-shirt will hit you at your waist, so you can pair it with those linen pants you love.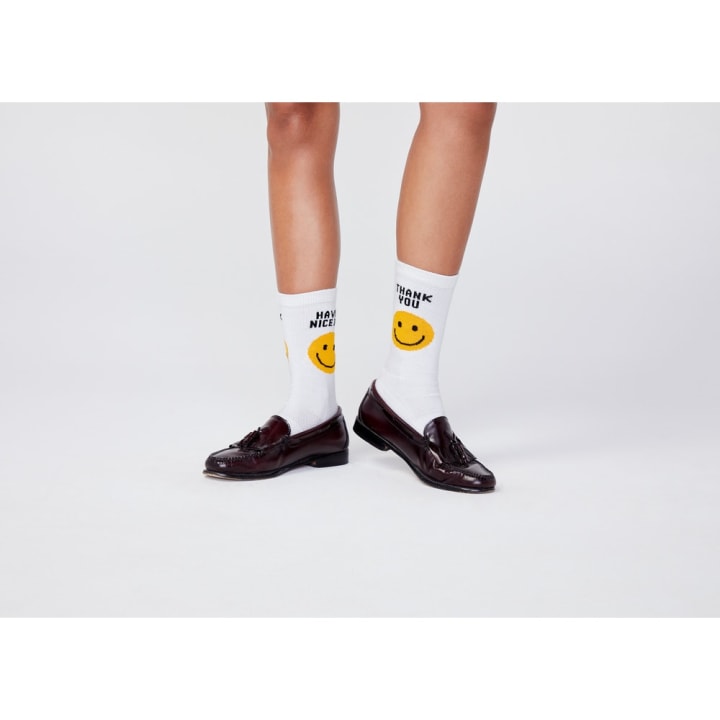 The Women's Take Out Sock $28.00 KULE
To complete your happy outfit, Sands recommends throwing on these women's takeout-themed socks that are available in white and black. The socks are made from acrylic and nylon, which give the product a warm, durable and stretchy feel, according to the brand.