Read more on Harper's Bazaar
The 27 Best T-Shirts You Won't Want to Take Off by Halie Lesavage
Including BAZAAR editors' go-to crewneck and celebrity-beloved cropped tees.
If I tallied how many times I've worn each item in my closet, the piece topping the list wouldn't be a designer tote bag or a midi dress I'd sourced from a favorite runway collection. My most worn item would be one of the best T-shirts for women, by a long shot. Quality T-shirts are an accessible luxury in my view—they're versatile and comfortable, and they're often the sneaky layer that makes a special sweater or dress look that much more pulled-together. No wonder so many runway designers wear outfits involving a humble T-shirt to take their final bows.
There are hundreds of places to find this icon of basic clothing, and even more variations and remixes floating around online But the best T-shirts that editors, celebrities, and style experts like Brigette Deshais, VP of women's design at AYR, wear most often are usually the simplest. "For an everyday t-shirt, I'm always going to go with the kind of t-shirt shape you'd draw as a five-year-old—basically a square, because they're the most versatile," Deshais says. From there, she looks for an easy sleeve opening and a snug, ribbed crew neck.
The Best T-Shirts for Women, Tested & Reviewed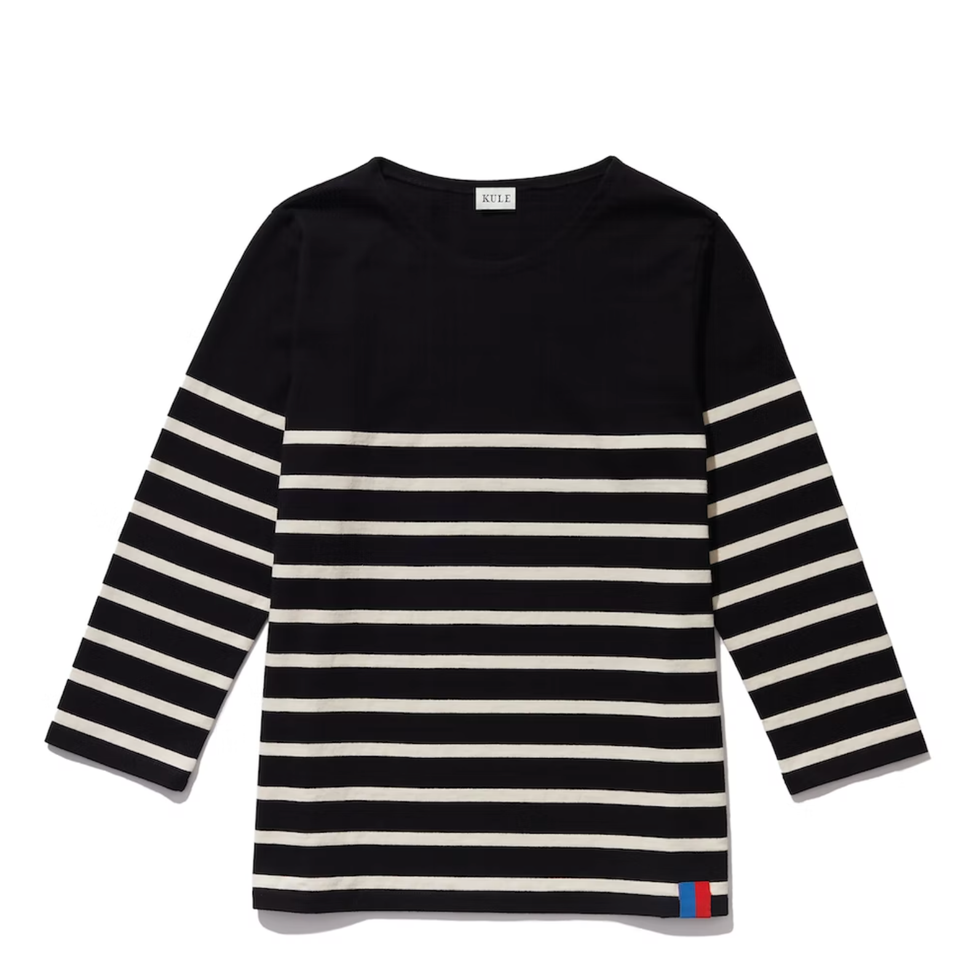 BEST 3/4 LENGTH T-SHIRT
Kule The Classic
$105 AT KULE.COM CREDIT: KULE
Kule's quintessential T-shirt has a straight cut, three-quarter length sleeves, and a round neckline—a combination that delivers on an effortless French look everytime I wear mine with a little straw bag and a pair of straight-leg jeans.
Sizes: XS–XXL
Materials: 100% cotton
Colors: Black/Cream, Navy/Cream, Cream/Navy, White/Royal Blue, White/True Blue/Poppy