Read more on Town & Country
15 Balaclavas to Keep You Protected in Any Weather by Roxanne Adamiyatt
The balaclava is the trendiest accessory on the streets nowadays—a relief, as they keep your face warm and protected during any weather.
From cashmere knits with poufs to punchy bright patterns to add some pizzazz to your winter drearies, the first wildly popular accessory trend of the year is the balaclava. If the word is unfamiliar to you, let us let you in on the magic: it's a hybrid accessory, one part cap, one part collar, knitted together to provide you with optimal warmth.
In the full swing of winter, the balaclava fulfills its raison d'être to a tee—it's comfortable, toasty, and easy to throw on, whether you're hitting the slopes or your face is freezing during your morning venture out to walk your dog. While the cold weather accoutrement is by no means new, in the past few months it's gotten a fashionable revival beyond the ski season, appearing on the likes of influencers and everyday stylish citizens venturing out into the metropolitan elements otherwise known as New York in January. Get ahead of the trend with the best balaclavas to buy and wear until the temps finally reach 50 again.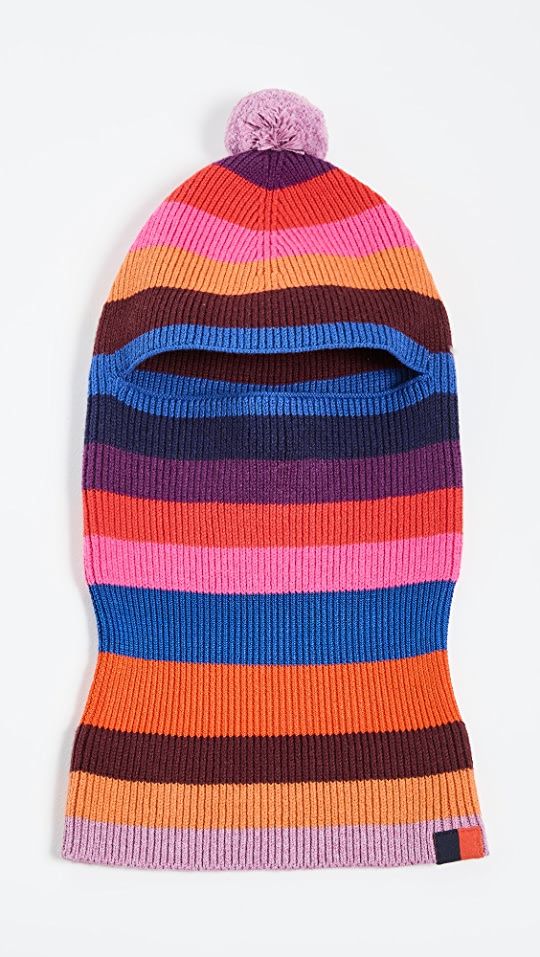 Best Multicolored Balaclava
Kule Kule The Moritz Balaclava Hat
Colorful and cute is the name of Kule's game with this peppy option—the winter blues don't stand a chance.