Read more on The Strategist
The Best Holiday Gifts for Everyone (That Do Good, Too) by Ambar Pardilla
Now that I've been covering gifts that give back for a while, I can say that finding the best ones is a true balancing act. There's the built-in donation part to consider — where's the money going, and what's an actual philanthropic amount? (One percent usually doesn't cut it.) And you want the thing that does good to look good, too, as too many ugly T-shirts abound. So if you're planning to shop with a little extra purpose, I've rounded up the best gifts I could find that also benefit organizations fighting for racial justice, food security, reproductive rights, and much more. Some come from brands previously featured on the Strategist, like a travel pillow that's more of a swaddle, while others required a little extra sleuthing, like a necklace seen on a New York editor's Instagram. Rest assured that each is a gift that someone on your list would be happy to receive (and you'd be proud to wrap up). Meanwhile, if you'd like to donate directly to a near-and-dear cause, we also have handy directories of organizations supporting Black and brown lives and Asian communities.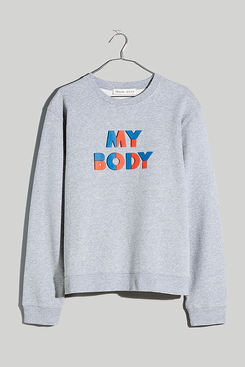 Madewell x Kule Unisex My Body Sweatshirt
$158
Madewell and Kule teamed up for what would've been the 50th anniversary of Roe v. Wade — here's a reminder to donate to an abortion fund — for a limited-edition sweatshirt emblazoned with the words "my body." The entire purchase price will benefit the National Network of Abortion Funds.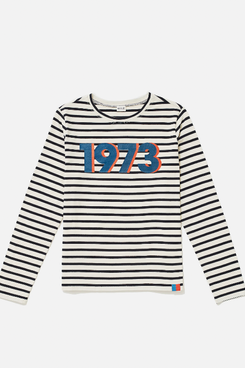 Kule x Prinkshop The Modern Long 1973 T-Shirt
$108
Another noble Kule partnership — this time with Prinkshop — is this striped T-shirt with the luxury label's signature tag on the hem. It's part of the 1973 collection, named after the year of the Roe v. Wade decision. Thirty percent of every 1973 sale is donated to the National Institute of Reproductive Health (NIRH), which works to ensure access to reproductive-health care across the country.