Read more on Harper's Bazaar
The 15 Best Canvas Tote Bags Are Incredibly Elevated by Laura Lajiness Kaupke
The best canvas tote bags offer unparalleled versatility, as well as durability similar to luxe materials like leather or suede—something I particularly value in cute summer outfits (like breezy dresses) and airy linen sets. Sure, plenty of flimsy styles won't cut it to carry your laptop or as an everyday bag. (Read: free tote bags you've scored at events.) But the crème de la crème are crafted from sturdy woven fabric that stands up to daily use, whether you're running errands or heading to the beach.
"I love how canvas as a fabric adds a casual, undone finish to feminine summer style and how timeless and versatile it is," says Paulina Liffner von Sydow, founder and CEO of the Scandinavian bag label Little Liffner. "It transitions easily from the farmers' market to the seaside and back to the city as a relaxed summer work bag."
With their casual charm and a wide range of styles and prints, canvas totes effortlessly complement a wide range of outfits. Whether you're seeking one to carry to the office or on vacation, your ideal version should include a few key traits. Most important: ample storage space. "It should be roomy enough to be versatile," Liffner von Sydow says. The designer also suggests high-quality fabric with a heavier weight and "a small leather detail that elevates the design and gives it a refined finish."
Ahead, discover the 15 best canvas tote bags to shop now, offering the perfect blend of style and practicality.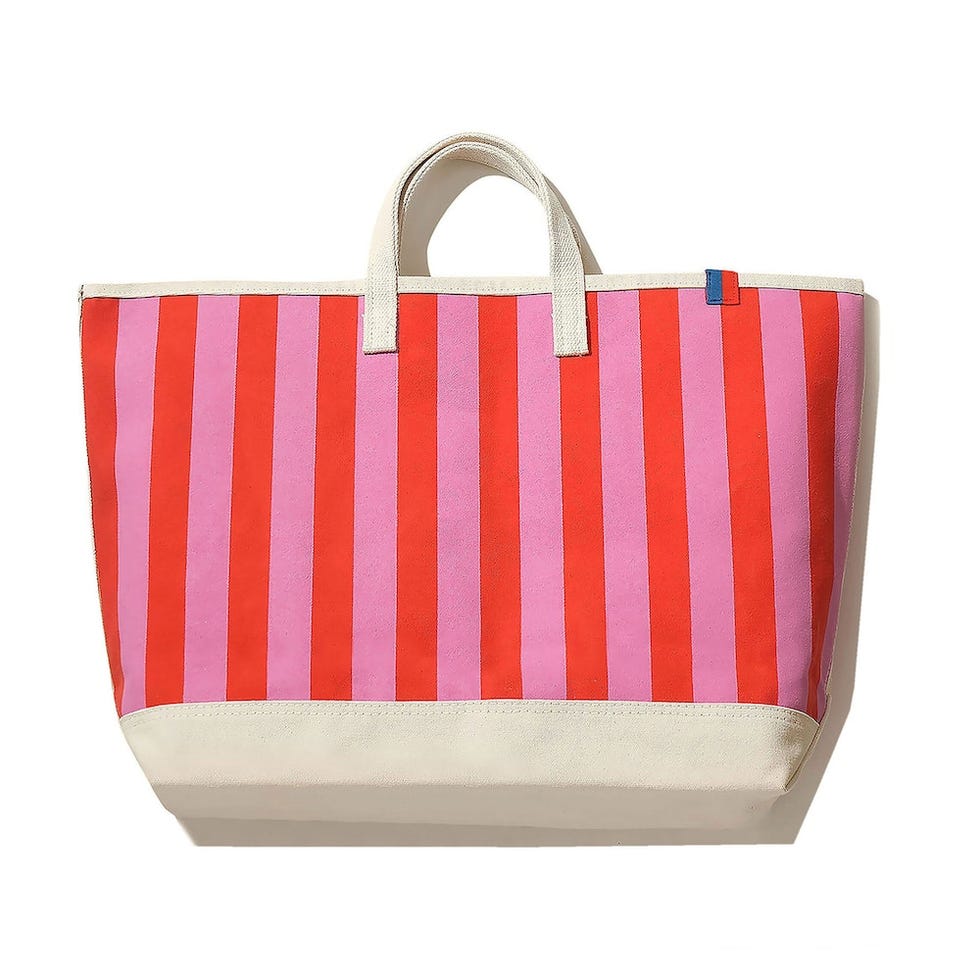 BEST BEACH CANVAS TOTE
Kule The All Over Striped Tote
$198 AT KULE.COM CREDIT: KULE.COM
A supersize canvas tote in bright two-tone stripes is perfectly whimsical for beach days. Toss it all in, from your towels to a picnic lunch and change of clothes.
Dimensions: 17″ H x 25″ W; handle drop 3″
Colors: Pink/poppy, canvas/navy, canvas/royal blue, canvas/green, canvas/green/grape, canvas/poppy, royal blue/poppy, canvas/peach, navy/forest